S-Works Tarmac - Torch Edition Frameset
Almost 3000 years ago, the pinnacle of sport was celebrated with fire. Today, our Torch Collection honors the Gods of Sport by bringing the flame back to competition. The S-Works Tarmac Torch Edition Frameset is a celebration of the greatest sporting event on earth, changing color as it encounters the heat and cold, from vibrant yellow to orange. It features an impeccable S-Works FACT 11r carbon fiber construction that's unbelievably light, stiff, and reactive. In other words, it's purpose-built to be a true all-'round race bike, which is no accident. In fact, it comes as a result of our Rider-First Engineered™ design that applies specificity to every tube size and carbon layup for every frame size. This creates the optimal balance of rigidity, weight, and responsiveness, so every frame, regardless of size, performs just as we intended. And if you need proof, just look at the Tarmac's trophy case, with wins in every Grand Tour and the last two World Championships. And with this frameset, you can start turning heads with a dream build of your choosing.
Featuring our Rider-First Engineered™ design that ensures every frame size has the same legendary climbing responsiveness and descending prowess you'd expect from a Tarmac. The S-Works FACT 11r frameset is our highest quality carbon frame, offering the ideal blend of light overall weight and targeted stiffness.
S-Works-specific FACT full carbon fork with tapered construction provides incredible front end stiffness and steering response for instantaneous accelerations and high-speed descents.
With its high-modulus construction, the S-Works FACT full carbon seatpost provides impeccable power transfer, while still allowing for ample compliance for long days in the saddle.
Technical Specifications
| | |
| --- | --- |
| FRAME | S-Works FACT 11r carbon, OSBB, full internal cable routing, internally integrated seat clamp, 130mm rear spacing |
| FORK | S-Works FACT carbon, full monocoque, size-specific taper |
| SEAT BINDER | Integrated wedge for Tarmac |
| | |
| --- | --- |
| BOTTOM BRACKET | OSBB, CeramicSpeed bearings |
| | |
| --- | --- |
| SEATPOST | S-Works FACT carbon, 20mm offset, 27.2mm |
* Specifications are subject to change without notice
Geometry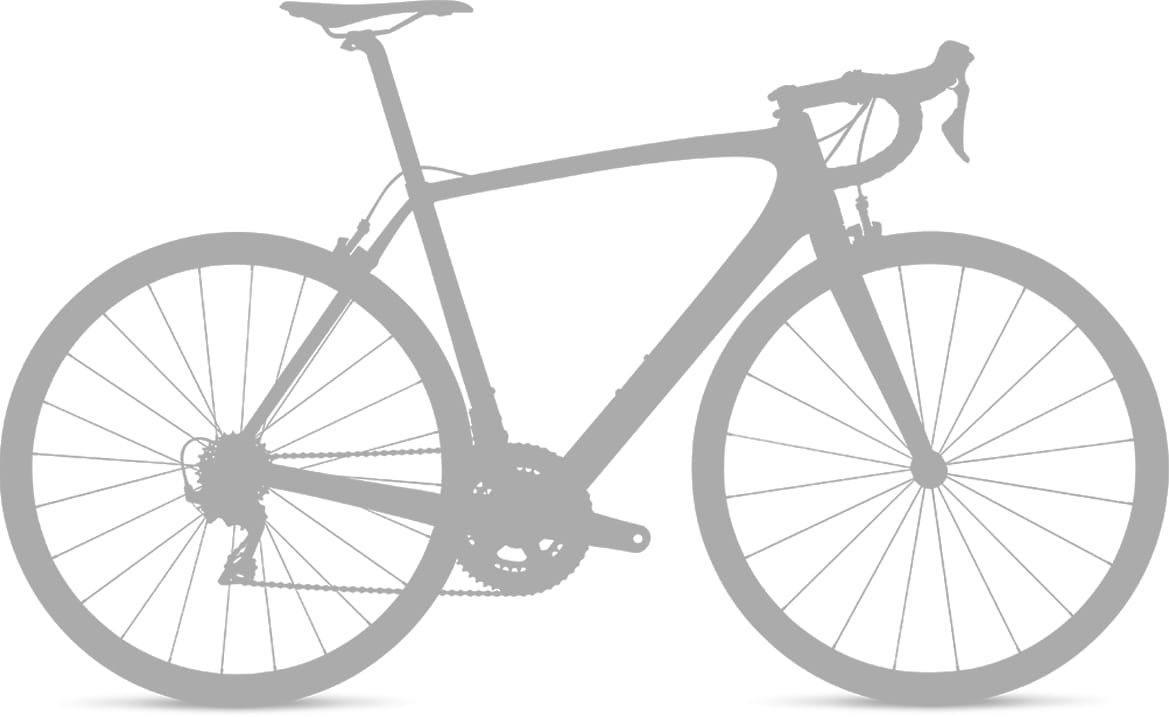 Tarmac - Geometry
| | 49 | 52 | 54 | 56 | 58 | 61 |
| --- | --- | --- | --- | --- | --- | --- |
| Seatpost Length | 350mm | 350mm | 350mm | 400mm | 400mm | 400mm |
| Reach | 386mm | 386mm | 387mm | 395mm | 402mm | 408mm |
| Stack | 504mm | 526mm | 543mm | 564mm | 591mm | 612mm |
| Wheelbase | 970mm | 970mm | 978mm | 986mm | 1003mm | 1013mm |
| Bike Stand-Over Height | 730mm | 755mm | 775mm | 795mm | 826mm | 850mm |
| Head-Tube Length | 100mm | 120mm | 140mm | 160mm | 190mm | 210mm |
| Front-Center | 576mm | 576mm | 583mm | 591mm | 605mm | 612mm |
| Fork Rake/Offset | 45mm | 45mm | 45mm | 43mm | 43mm | 43mm |
| Head-Tube Angle | 72.25&deg | 73&deg | 73&deg | 73.5&deg | 73.5&deg | 74&deg |
| Trail | 62mm | 57mm | 57mm | 56mm | 56mm | 53mm |
| Chain-Stay Length | 405mm | 405mm | 405mm | 405mm | 407mm | 410mm |
| B-B Height | 270mm | 270mm | 272.5mm | 272.5mm | 274mm | 274mm |
| Seat-Tube Angle | 75.5&deg | 74&deg | 73.5&deg | 73.25&deg | 73&deg | 72.5&deg |
| Fork Length (full) | 368mm | 368mm | 368mm | 368mm | 368mm | 368mm |
| B-B Drop | 71.5mm | 71.5mm | 69mm | 69mm | 67.5mm | 67.5mm |
| Seat-Tube Length | 431mm | 462mm | 481mm | 501mm | 522mm | 553mm |
| Top-Tube Length (horizontal) | 518mm | 537mm | 548mm | 565mm | 582mm | 600mm |