Contact your local retailer for store hours & COVID-19 safety measures.
EXPERIENCE: TRIATHLON & TT RACING
Inspired By Iron Thinking. Even for the best, like three-time Ironman Hawaii champion Peter Reid (each won on a Specialized), triathlon racing is all about efficiency, upping average speeds, cutting time in transitions and running competitors down, which are the paving stones to victory. With an E5 Advanced Alloy frame and vibration eating Zertz dampers in the fork, handlebars, and seat post, the Transition ensures speed because it's aerodynamically superior and easier on your body.
The S-Works Transition employs advanced design, materials and technologies to achieve the ultimate efficiency. Thanks to input from Peter Reid, we've honed the Transition's geometry to perfection by balancing aerodynamics, pedaling efficiency and stability. The Transition's 76 degree seat angle and NACA air foil seat tube maximize speed by both presenting a lower profile and placing the rider in a position that maximizes power output. Unlike many multi-sport frames on the market, we've kept the Transition's weight in check by using our unsurpassed expertise in tube manipulation and forming.
Ultra light and fast S-Works E5 fully manipulated aero frame w/internal cable guides
Vibration-damping S-Works FACT full carbon aero Transition fork w/Speed Zertz
Precision S-Works Mindset headset w/ carbon cone and spacers
Fast and aerodynamic carbon seatpost with Speed Zertz vibration damping
Technical Specifications
| | |
| --- | --- |
| FRAME | Specialized E5 AEROTEC, fully manipulated aero tubing, compact Transition design, internal brake and derailleur guides, replacable derailleur hanger |
| FORK | S-Works FACT carbon aero Transition Speed Zertz, carbon legs, crown, and threadless steerer |
| HEADSET | S-Works Mindset, 1 1/8"" integrated threadless, sealed stainless steel cartridge bearings, carbon 20mm cone with two 5mm carbon spacers |
| SEAT BINDER | Specialized CNC, alloy |
* Specifications are subject to change without notice
Geometry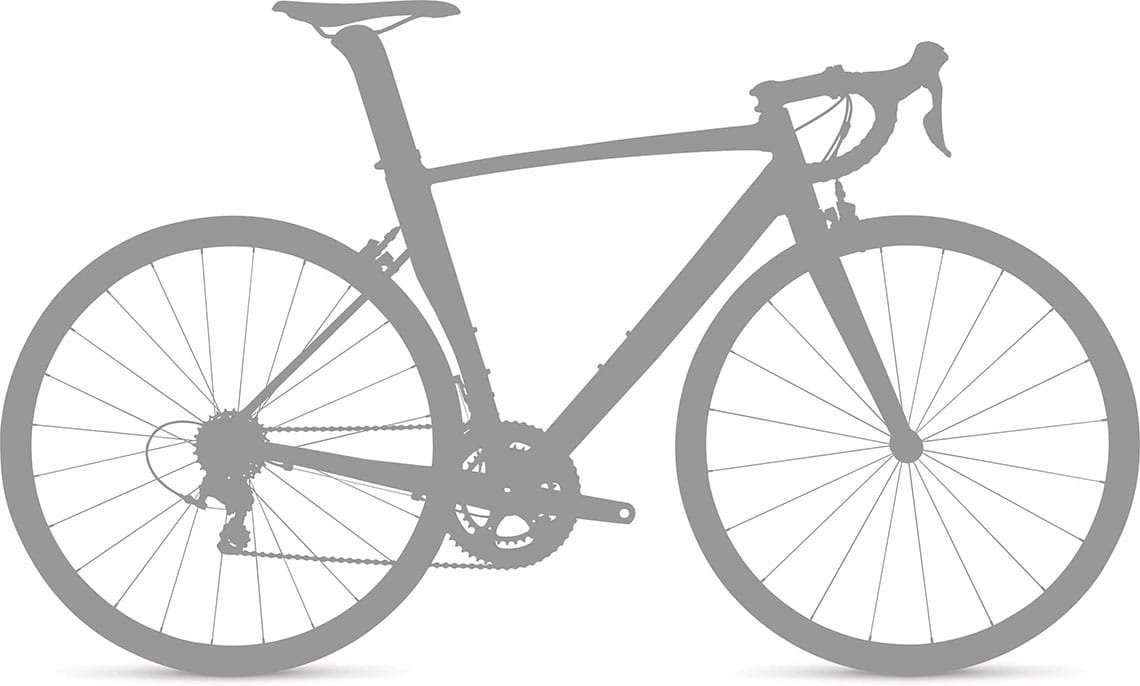 - Geometry
S
49
52
M
54
L
56
XL
58
61
Crank Length
0mm
0mm
170mm
170mm
0mm
173mm
0mm
173mm
0mm
175mm
175mm
0mm
Stem Length
0mm
0mm
100mm
90mm
0mm
110mm
0mm
120mm
0mm
120mm
130mm
0mm
Handlebar Width
0mm
0mm
400mm
420mm
0mm
420mm
0mm
420mm
0mm
440mm
440mm
0mm
Chainstay Length
420mm
400mm
400mm
420mm
400mm
420mm
405mm
420mm
0mm
405mm
410mm
0mm
Front Center
575mm
589mm
602mm
611mm
623mm
639mm
Seat Tube Angle
76.25&deg
76.75&deg
76&deg
76&deg
75&deg
75.5&deg
Top Tube Length (Actual)
556mm
588mm
616mm
641mm
0mm
0mm
Seat Tube Angle Actual (Alloy)
70&deg
70&deg
70&deg
70&deg
0&deg
0&deg
Standover Height
745mm
721mm
731mm
744mm
744mm
752mm
759mm
761mm
0mm
781mm
807mm
0mm
Seat Tube Length, Center to Center
410mm
420mm
430mm
440mm
460mm
490mm
Wheel Base
1190mm
1123mm
964mm
978mm
1155mm
992mm
1006mm
1181mm
0mm
1019mm
1040mm
0mm
Bottom Bracket Height
338mm
338mm
338mm
338mm
0mm
0mm
Seat Tube Angle Actual (Carbon)
69.19999694824219&deg
69.5999984741211&deg
70&deg
70.4000015258789&deg
0&deg
0&deg
Seatpost Length
0mm
0mm
300mm
350mm
0mm
350mm
0mm
350mm
0mm
350mm
350mm
0mm
Reach
398mm
424mm
452mm
474mm
0mm
0mm
Stack
567mm
587mm
597mm
606mm
0mm
0mm
Bottom Bracket Drop
72mm
72mm
70mm
70mm
68mm
68mm
Rake
45mm
45mm
45mm
43mm
43mm
43mm
Head Tube Angle
68mm
68mm
71.5&deg
72&deg
68mm
72&deg
68mm
72.5&deg
0mm
72.5&deg
72.5&deg
0mm
Head Tube Length
110mm
100mm
130mm
90mm
115mm
140mm
135mm
150mm
0mm
160mm
185mm
0mm
Ground-Top
907mm
925mm
935mm
944mm
0mm
0mm
Top Tube Length (Horizontal)
556mm
500mm
520mm
587mm
534mm
617mm
548mm
642mm
0mm
564mm
584mm
0mm
Seat Tube Angle Effective
74.5&deg
74.5&deg
74.5&deg
74.5&deg
0&deg
0&deg
Seat Tube Length, Center to Top
396mm
430mm
470mm
480mm
468mm
490mm
500mm
523mm
0mm
520mm
550mm
0mm
Trail
63mm
66mm
63mm
62mm
62mm
62mm
Reviews
Based on {0} Reviews