Contact your local retailer for store hours & COVID-19 safety measures.
EXPERIENCE: ENDURANCE ROAD Developed and named for a 165-mile suffer-fest run across 500 year-old cobbles, the Roubaix is perfect for anyone who wants to go faster and longer.
Tested and tuned on the toughest roads by members of the Gerolsteiner team and thousands of enthusiasts, the Roubaix--with its dialed geometry, lightweight, high efficiency, supple ride and tuned ergonomics--is regularly first across the line in mountain stages and Saturday morning rides. While most riders won't be seeking UCI points on a Roubaix, everyone will be glad to have a steed that lets them go longer and faster than ever before.
S-Works FACT 9r carbon, triple monocoque construction, compact design, Zertz seatstay inserts
S-Works FACT carbon monocoque construction fork with Zertz inserts
S-Works Mindset headset, sealed bearings, carbon 20mm cone and two 5mm carbon spacers
S-works FACT carbon seatpost with Zertz insert
Technical Specifications
| | |
| --- | --- |
| FRAME | S-Works FACT 9r carbon, triple monocoque construction, compact design, Zertz seatstay inserts |
| FORK | S-Works FACT carbon monocoque construction with Zertz inserts |
| HEADSET | S-Works Mindset Plus, 1 1/8"" integrated threadless, sealed stainless steel cartridge bearings, carbon 20mm cone with two 5mm alloy spacers |
| SEAT BINDER | S-Works, CNC alloy |
* Specifications are subject to change without notice
Geometry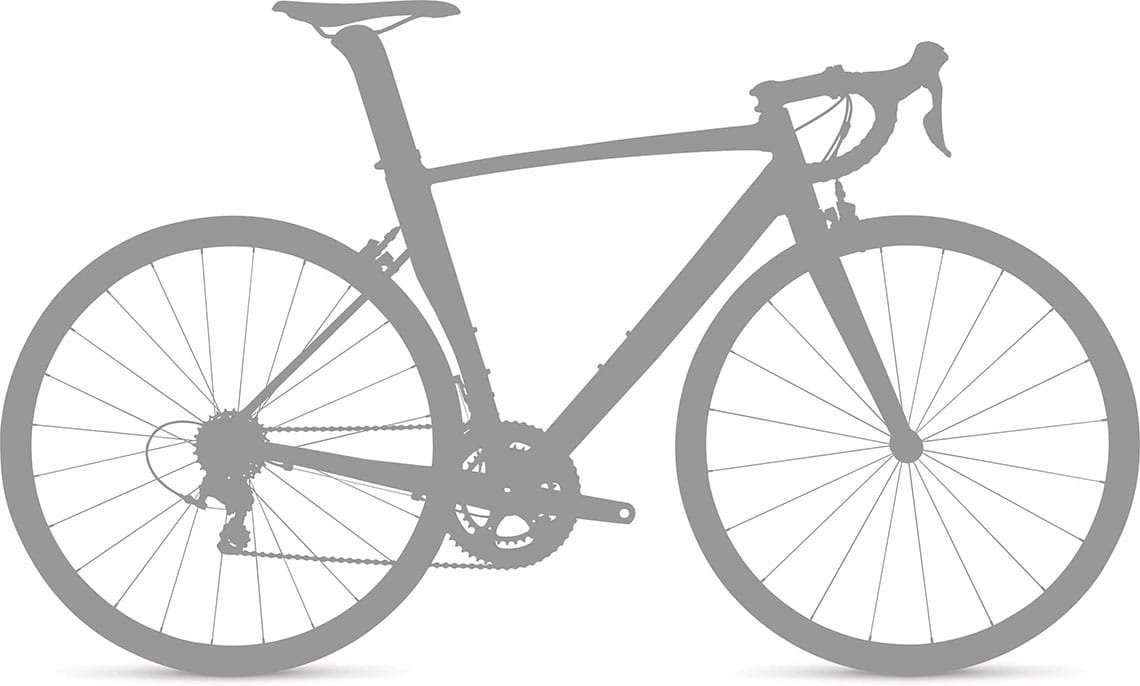 - Geometry
| | 49 | 52 | 54 | 56 | 58 | 61 |
| --- | --- | --- | --- | --- | --- | --- |
| Crank Length | 170mm | 170mm | 173mm | 173mm | 175mm | 175mm |
| Stem Length | 100mm | 90mm | 110mm | 120mm | 120mm | 130mm |
| Seatpost Length | 300mm | 350mm | 350mm | 350mm | 350mm | 350mm |
| Handlebar Width | 400mm | 420mm | 420mm | 420mm | 440mm | 440mm |
| Bottom Bracket Drop | 73mm | 73mm | 72mm | 72mm | 70mm | 70mm |
| Chainstay Length | 412mm | 412mm | 415mm | 415mm | 418mm | 420mm |
| Front Center | 582mm | 588mm | 595mm | 606mm | 621mm | 628mm |
| Seat Tube Angle | 74&deg | 75.5&deg | 73.5&deg | 73.25&deg | 72.5&deg | 73&deg |
| Rake | 49mm | 49mm | 49mm | 49mm | 49mm | 49mm |
| Head Tube Angle | 72&deg | 72&deg | 72&deg | 72.5&deg | 72.5&deg | 73&deg |
| Head Tube Length | 125mm | 145mm | 165mm | 190mm | 215mm | 235mm |
| Top Tube Length (Horizontal) | 518mm | 537mm | 548mm | 565mm | 582mm | 600mm |
| Seat Tube Length, Center to Top | 450mm | 480mm | 500mm | 520mm | 540mm | 570mm |
| Standover Height | 724mm | 741mm | 760mm | 780mm | 802mm | 826mm |
| Trail | 59mm | 59mm | 59mm | 56mm | 53mm | 56mm |
| Seat Tube Length, Center to Center | 410mm | 430mm | 450mm | 470mm | 490mm | 520mm |
| Wheel Base | 983mm | 989mm | 1000mm | 1010mm | 1029mm | 1038mm |
Reviews
Based on {0} Reviews