Contact your local retailer for store hours & COVID-19 safety measures.
S-Works Amira LTD Frameset
Part No.
It's simple: when someone attacks on a climb, you want to respond quickly and with confident assurance, and when it's you who's breaking away, you'll want to accelerate with snappy intensity and leave everyone in your wake. The S-Works Amira LTD frameset is a limited edition continuation of the Vogue Amira—a fan favorite, which sold out in the USA within weeks of its release. This year, the design is based on an original, six-foot piece of art that was created by one of our talented, in-house female designers. The colors, style, and design of this vibrant watercolor painting translate to a bold, modern art piece that rides like a dream.
Enjoy the unrivaled responsiveness of the Amira's super-lightweight S-Works FACT 11r carbon frame. This is our highest quality carbon, and provides a stiff and nimble ride—great for sprinting for the finish or carving tricky descents—while delivering the lowest overall frame weight.
Enjoy true handling precision, even on the most technical of descents with the full-monocoque, S-Works FACT carbon fork.
Experience no compromise on power and fit with Women's Competitive Geometry. This frame geo takes into account female anatomy and differences in size and power outputs, and is engineered to deliver high-performance without sacrificing ride quality.
Technical Specifications
| | |
| --- | --- |
| FRAME | FACT 11r carbon, women's carbon layup & competitive geometry, tapered head tube, OSBB, internal routing, 130mm spacing |
| FORK | S-Works FACT carbon, full monocoque |
| HEADSET | 1-1/8"" upper, 1-3/8" lower, light alloy housing, stainless steel bearings, 8mm carbon cone spacer, w/ 25mm carbon spacers |
| SEAT BINDER | Alloy, 32.6mm |
| | |
| --- | --- |
| BOTTOM BRACKET | OSBB, CeramicSpeed bearings |
* Specifications are subject to change without notice
Geometry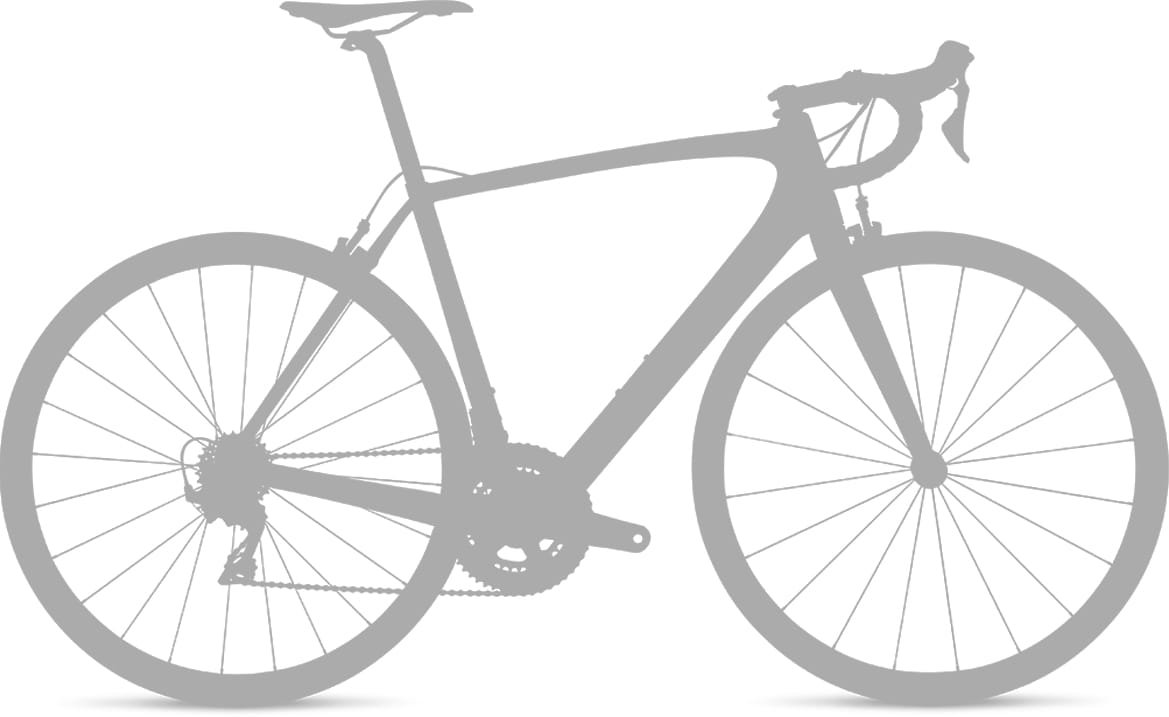 Amira - Geometry
| | 44 | 48 | 51 | 54 | 56 |
| --- | --- | --- | --- | --- | --- |
| Seatpost Length | 350mm | 350mm | 400mm | 400mm | 400mm |
| Reach | 365mm | 371mm | 378mm | 378mm | 380mm |
| Stack | 504mm | 516mm | 529mm | 548mm | 565mm |
| Wheelbase | 970mm | 974mm | 976mm | 982mm | 994mm |
| Bike Stand-Over Height | 692mm | 718mm | 735mm | 758mm | 777mm |
| Head-Tube Length | 105mm | 115mm | 125mm | 145mm | 165mm |
| Front-Center | 576mm | 580mm | 582mm | 588mm | 596mm |
| Fork Rake/Offset | 51mm | 51mm | 49mm | 49mm | 49mm |
| Head-Tube Angle | 70.5&deg | 71.25&deg | 72&deg | 72&deg | 72&deg |
| Trail | 67mm | 62mm | 59mm | 59mm | 59mm |
| Chain-Stay Length | 405mm | 405mm | 405mm | 405mm | 408mm |
| B-B Height | 269mm | 269mm | 269mm | 269mm | 270mm |
| Seat-Tube Angle | 76&deg | 76&deg | 76&deg | 74&deg | 74&deg |
| Fork Length (full) | 369mm | 369mm | 369mm | 369mm | 369mm |
| B-B Drop | 73mm | 73mm | 73mm | 73mm | 72mm |
| Seat-Tube Length | 390mm | 420mm | 460mm | 490mm | 510mm |
| Top-Tube Length (horizontal) | 491mm | 502mm | 515mm | 535mm | 547mm |