Contact your local retailer for store hours & COVID-19 safety measures.
The Langster Street has been designed with one thing in mind—to float through city streets in seemingly effortless style.
The frame is built out of our A1 Premium Aluminum, which keeps things light and stiff-as-a-board, while the FACT carbon fork reduces road chatter and provides predictable steering response when you need it.
The build kit, meanwhile, has no compromises, with stiff, strudy track wheels, durable tires, bull horn handlebars for that much-need tinge of street cred, and a 48x17 gearing that's fit for most conditions and has a nice, high number of skid patches.
A1 Premium Aluminum frame with track-specific geometry has fully manipulated tubing and impressive overall stiffness, making the Langster a formidable threat on both the track and the streets.
Specialized FACT carbon fork increases front end ridigity, while also providing excellent steering response for the unique demands of the track.
Axis Sport Track wheels provide plenty of stiffness and explosive power for sprints to the line, as well as enough strength and durability for everyday riding.
Technical Specifications
| | |
| --- | --- |
| FRAME | Specialized A1 Premium Aluminum, Track Geometry, fully manipulated tubing, compact design, integrated headset. 120mm track dropouts |
| FORK | Specialized FACT carbon fiber, alloy steerer/crown |
| SEAT BINDER | Bolt type, alloy, 31.8mm |
| | |
| --- | --- |
| REAR WHEEL | Axis Sport Track |
| FRONT WHEEL | Axis Sport Track |
| REAR TIRE | Threshold, 60 TPI, wire bead, BlackBelt protection, 700x28mm |
| INNER TUBES | 700x20/28mm, 40mm Presta valve |
| FRONT TIRE | Espoir Sport, 60 TPI, wire bead, double BlackBelt protection, 700x25mm |
| | |
| --- | --- |
| CASSETTE | 17T track cog, thread-on w/ steel lock ring |
| BOTTOM BRACKET | 68mm BB, Cr-Mo axle |
| CRANKSET | 144 BCD spider, alloy crankarms, 48T |
| CHAIN | KMC Z510HX, single-speed |
| | |
| --- | --- |
| HANDLEBARS | Specialized Cowhorn, alloy |
| STEM | Specialized, 3D forged alloy, 4-bolt, 7-degree rise |
| SEATPOST | Alloy, 2-bolt clamp, 12mm offset, 27.2mm, anti-corrosion hardware |
| SADDLE | Body Geometry Toupe Sport, Gel Langster |
| TAPE | Specialized S-Wrap |
| | |
| --- | --- |
| REAR BRAKE | Tektro RB317 caliper, long reach |
| FRONT BRAKE | Tektro RB317 long reach caliper |
| | |
| --- | --- |
| PEDALS | Nylon, 105x78x28mm, loose balls w/ reflectors |
* Specifications are subject to change without notice
Geometry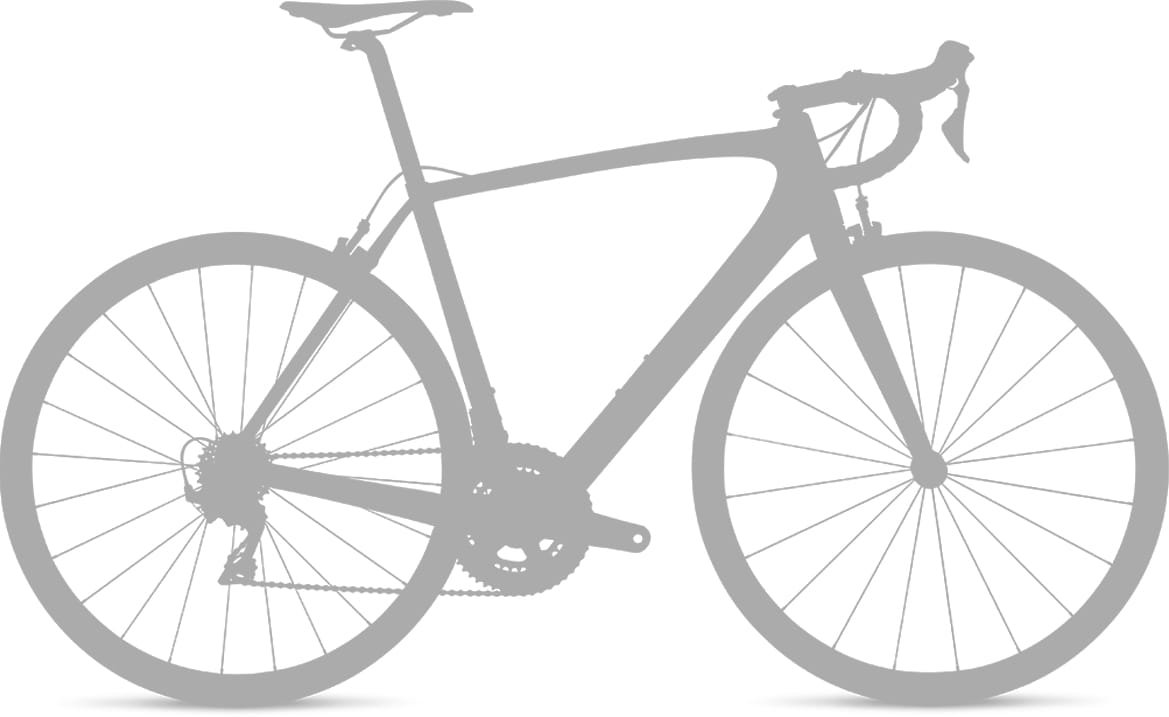 Langster - Geometry
| | 46 | 49 | 52 | 54 | 56 | 58 | 61 |
| --- | --- | --- | --- | --- | --- | --- | --- |
| Crank Length | 165mm | 165mm | 165mm | 167.5mm | 170mm | 170mm | 172.5mm |
| Stem Length | 70mm | 80mm | 90mm | 100mm | 100mm | 110mm | 110mm |
| Seatpost Length | 300mm | 300mm | 350mm | 350mm | 350mm | 350mm | 350mm |
| Saddle Width | 143mm | 143mm | 143mm | 143mm | 143mm | 143mm | 143mm |
| Handlebar Width | 390mm | 400mm | 400mm | 400mm | 420mm | 420mm | 420mm |
| Reach | 362mm | 372mm | 384mm | 390mm | 403mm | 409mm | 420mm |
| Top Tube Length, Horizontal | 499mm | 512mm | 528mm | 538mm | 557mm | 568mm | 584mm |
| Stack | 480mm | 488mm | 503mm | 517mm | 537mm | 556mm | 573mm |
| Wheelbase | 948mm | 952mm | 960mm | 970mm | 980mm | 992mm | 1008mm |
| Chainstay Length | 396mm | 396mm | 395mm | 395mm | 394mm | 394mm | 393mm |
| Front Center | 558mm | 562mm | 571mm | 581mm | 591mm | 603mm | 619mm |
| BB Drop | 55mm | 55mm | 52.5mm | 52.5mm | 50mm | 50mm | 47.5mm |
| BB Height | 285mm | 285mm | 287.5mm | 287.5mm | 290mm | 290mm | 292.5mm |
| Seat Tube Angle | 74&deg | 74&deg | 74&deg | 74&deg | 74&deg | 74&deg | 74&deg |
| Head Tube Angle | 71&deg | 72&deg | 73&deg | 73&deg | 74&deg | 74&deg | 74&deg |
| Seat Tube Length | 410mm | 440mm | 480mm | 500mm | 520mm | 540mm | 570mm |
| Head Tube Length | 95mm | 100mm | 115mm | 130mm | 150mm | 170mm | 190mm |
| Bike Standover Height | 713mm | 733mm | 763mm | 780mm | 802mm | 821mm | 846mm |
| Fork Rake/Offset | 45mm | 45mm | 45mm | 45mm | 45mm | 45mm | 45mm |
| Fork Length, Full | 369mm | 369mm | 369mm | 369mm | 369mm | 369mm | 369mm |
| Trail | 69mm | 63mm | 56mm | 56mm | 50mm | 50mm | 50mm |