Venge ViAS Pro Disc
Part No.:
If you're looking for an all-out, wicked-fast race bike, look no further than the Venge ViAS Pro Disc. Every facet of it was born in our Win Tunnel, so it's insanely stiff and snappy and has a 116-second advantage, compared to the Tarmac SL5, over 40km.
In our Win Tunnel, every tube, trailing edge, and design cue was made for speed. It's also Rider-First Engineered™ to ensure that every frame size experiences uniform performance. Front-end stiffness, meanwhile, was increased by 30% over the Tarmac.
One of its most striking features is the ViAS cockpit. As one of the first elements to hit the wind, we realized that current stem and bar offerings caused too much aerodynamic drag. To achieve the best solution, while also interfacing with the frame, we found a negative 17-degree stem was the best option. Most riders aren't flexible enough to ride in such an aggressive position, though, so we designed the Aerofly bars with a positive rise that replicates your most efficient position. This resulted in a bike that has next-to-no visible cables.
No matter your skill level or experience on the bike, there's no better way to enhance your training and racing performance than by riding with a power meter. Lucky for you, this bike features our incredibly light and stiff carbon fibre S-Works road cranks with a single-sided power measurement, resulting in one of the lightest, most accurate power meters available (450g/172.5mm). The strain gauge gives riders unidirectional power measurement, as well as on-board temperature compensation, giving you the most accurate readings in any situation (+/-1%).
Of course, this disc iteration changes the game with undeniable stopping power without any penalty to the aerodynamic profile, so you get powerful hydraulic disc braking without any sacrifice. Then there's the crisp and ever-precise Shimano Dura-Ace groupset and Roval CL 64 wheels that amplify the overall performance of this race rig. So when it comes to racing, the Venge ViAS Pro refuses to be outdone.
The Rider-First Engineered™, FACT 11r frame design has made the Venge the stiffest, most aerodynamic bike that we've ever created. Every tube shape, trailing edge, and design cue was influenced by hours of testing in our Win Tunnel, computational fluid dynamics, 3D printed prototypes, and real-world rider feedback. And ultimately, this resulted in the fastest bike we've ever made.
Designed in our Win Tunnel, the fork features a top-end S-Works FACT 11r carbon construction that helps to cut through air like a hot knife through butter.
A 52/36T S-Works crankset is incredibly stiff, with a chainring grouping that's equally suited to big alpine climbs as it is to throwing down the gauntlet on the flats.
Technical Specifications
| | |
| --- | --- |
| BOTTOM BRACKET | Praxis 6806 bearings |
| CHAIN | Shimano Dura-Ace,11-speed |
| CRANKSET | S-Works carbon fiber, alloy spider |
| FRONT DERAILLEUR | Shimano Dura-Ace 9100, braze-on |
| CASSETTE | Shimano Dura-Ace 9100, 11-speed, 11-30t |
| SHIFT LEVERS | Shimano Dura-Ace Disc 9120 |
| CHAINRINGS | 52/36T |
| REAR DERAILLEUR | Shimano Dura-Ace 9100, 11-speed |
| | |
| --- | --- |
| REAR WHEEL | Roval CL 64 Disc rim, Roval AFD2, Centerlock, DT Swiss 240 internals, 11-speed, 12x142mm thru-axle, 24h |
| INNER TUBES | 700x18/25mm, 80mm Presta valve |
| FRONT TIRE | S-Works Turbo, 120 TPI, folding bead, BlackBelt protection, 700x26mm |
| REAR TIRE | S-Works Turbo, 120 TPI, folding bead, BlackBelt protection, 700x26mm |
| FRONT WHEEL | Roval CL 64 Disc rim, Roval AFD1, Centerlock, 21h |
| | |
| --- | --- |
| SADDLE | Power Expert, 143mm, nylon base, synthetic leather, hollow titanium rails |
| TAPE | S-Wrap w/ Sticky gel |
| SEATPOST | Specialized Venge Aero seatpost, FACT carbon |
| HANDLEBARS | S-Works Aerofly |
| STEM | Specialized Pro SL, alloy, 4-bolt |
| | |
| --- | --- |
| PEDALS | Nylon, 105x78x28mm, loose balls w/ reflectors |
| | |
| --- | --- |
| SEAT BINDER | Specialized Venge assembly |
| FORK | S-Works FACT 11r carbon, full monocoque |
| FRAME | FACT 11r carbon, Rider-First Engineered™, Win Tunnel Engineered, internal cable routing, 12x142mm thru-axle, carbon OSBB, flat disc mount |
* Specifications are subject to change without notice
Geometry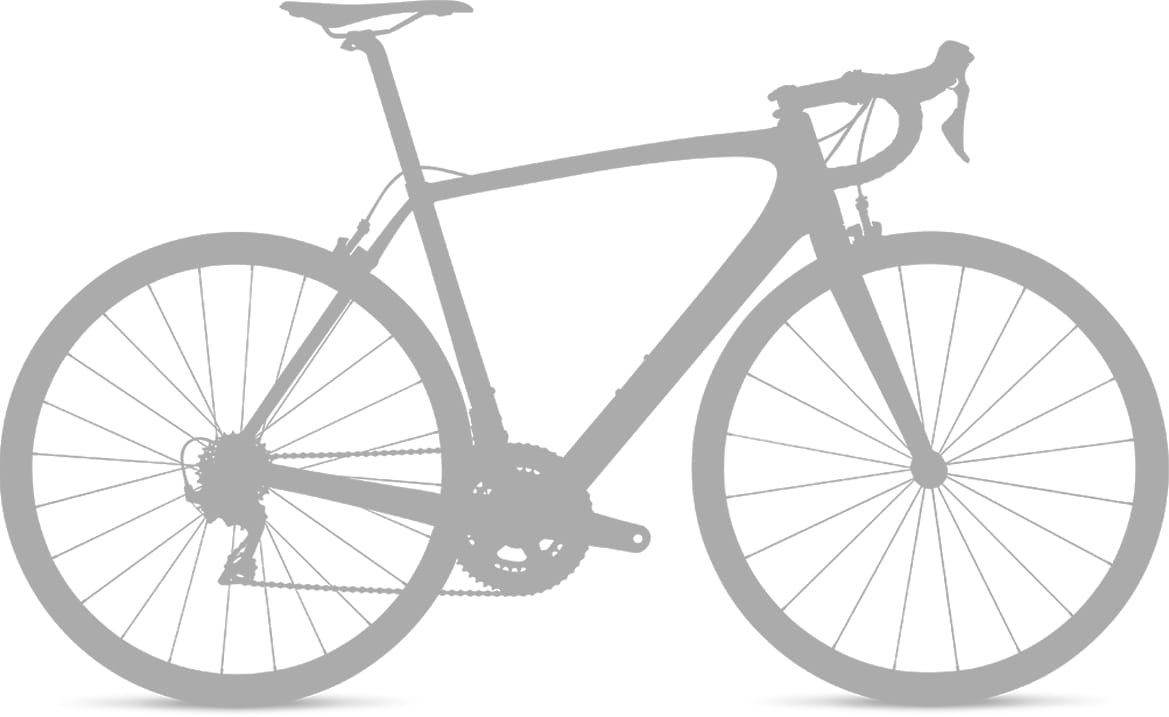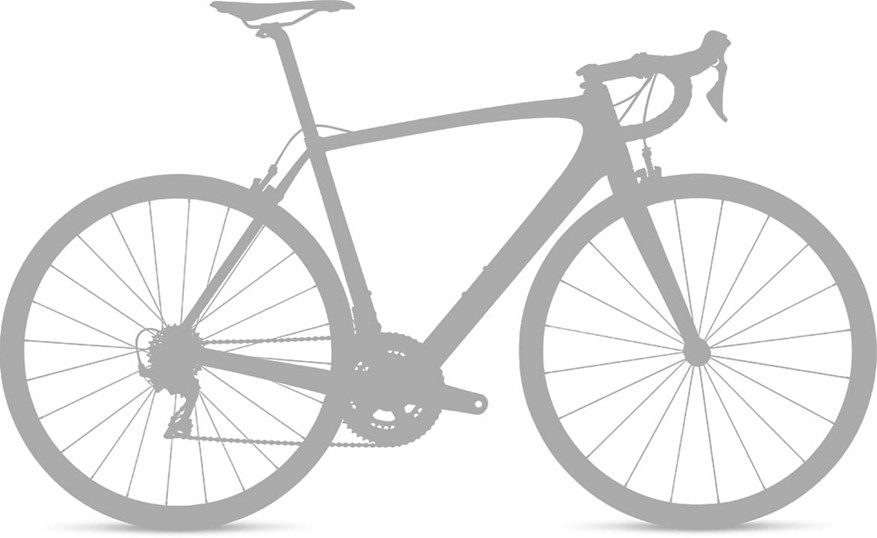 Venge - Geometry
| | 49 | 52 | 54 | 56 | 58 | 61 |
| --- | --- | --- | --- | --- | --- | --- |
| Crank Length | 170mm | 170mm | 172.5mm | 172.5mm | 175mm | 175mm |
| Stem Length | 80mm | 90mm | 100mm | 100mm | 110mm | 110mm |
| Seatpost Length | 330mm | 330mm | 380mm | 380mm | 380mm | 380mm |
| Saddle Width | 143mm | 143mm | 143mm | 143mm | 143mm | 143mm |
| Handlebar Width | 400mm | 420mm | 420mm | 420mm | 440mm | 440mm |
| Reach | 386mm | 385mm | 386mm | 395mm | 401mm | 408mm |
| Top Tube Length, Horizontal | 518mm | 536mm | 547mm | 565mm | 581mm | 600mm |
| Stack | 505mm | 526mm | 543mm | 564mm | 591mm | 612mm |
| Wheelbase | 974mm | 974mm | 981mm | 992mm | 1006mm | 1014mm |
| Chainstay Length | 410mm | 410mm | 410mm | 410mm | 410mm | 410mm |
| Front Center | 575mm | 575mm | 581mm | 592mm | 606mm | 613mm |
| BB Drop | 71.5mm | 71.5mm | 69mm | 69mm | 68mm | 67.5mm |
| BB Height | 270mm | 270mm | 272.5mm | 272.5mm | 274mm | 274mm |
| Seat Tube Angle | 75.5&deg | 74&deg | 73.5&deg | 73.25&deg | 73&deg | 72.5&deg |
| Head Tube Angle | 72.25&deg | 73&deg | 73&deg | 73.5&deg | 73.5&deg | 74&deg |
| Seat Tube Length | 441mm | 461mm | 481mm | 501mm | 524mm | 554mm |
| Head Tube Length | 110mm | 130mm | 150mm | 170mm | 200mm | 220mm |
| Bike Standover Height | 730mm | 755mm | 775mm | 795mm | 826mm | 850mm |
| Fork Rake/Offset | 44mm | 44mm | 44mm | 44mm | 44mm | 44mm |
| Fork Length, Full | 358mm | 358mm | 358mm | 358mm | 358mm | 358mm |
| Trail | 63mm | 58mm | 58mm | 55mm | 55mm | 52mm |