Contact your local retailer for store hours & COVID-19 safety measures.
Sequoia Pro Module
Part No.:
We're all for adventures, and if there's one bike that embodies this concept, it's the Sequoia. And with the Pro Module, we've added some extra adventure— not to mention highly-relfective paint to increase your visibility out on the road— letting you build it up however you see fit. A set of carbon wheels? Sure. A high- end groupset? Why not. The Sequoia Pro Module is the perfect start to your custom adventure rig.
The Sequoia's path to adventure starts at the frame, which we constructed from a mix of heat-treated Premium Cr-Mo tubing and stainless steel. These materials are coveted for their strength, respectable weight, and tuned ride quality. We took this a step further by selecting tubes that are specific to each frame size, further ensuring that every frame rides exactly as we intended. And lastly, this frame is equipped with a stainless steel chainstay on the drive-side, as well as with fender & rack mounts to make sure you'll be well equipped whenever adventure strikes.
Of course, this is only a piece of the equation, with the next being its dedicated Adventure Geometry. This geometry is unique in that it skews the line between a traditional road bike and a dedicated touring rig. You'll find an ample wheelbase and low bottom bracket for control, but the chainstays and tube angles ensure that you'll be able to travel efficiently and quickly, regardless of whether or not your rig is loaded.
The Sequoia is built from our Premium Cr-Mo, size-specific tubing. This ensures that every frame is strong, light, and capable, while every frame size rides exactly as we intended. This philosophy is furthered with our Adventure Geometry that provides ample confidence over rough and smooth terrain, alike. And lastly, we equipped this frame with fender & rack mounts to make sure you'll be well equipped whenever adventure strikes.
A beefy FACT carbon fiber fork is sure to take the sting out of harsh roads. And when you're deep into said roads, you'll be thankful for the extra water bottle mount found on its fork leg.
Highly-reflective paint has been used throughout in order to increase your visibility to motorists in low-light conditions.
Technical Specifications
| | |
| --- | --- |
| FRAME | Heat-treated custom-butted Premium Cr-Mo & stainless steel size- specific tubing, internal light cable routing, Adventure Geometry, flat disc mount, fender/rack mounts, stainless steel drive-side chainstay |
| FORK | Specialized FACT carbon, tapered, internal light cable routing, flat mount disc, water bottle/rack/fender mounts |
| SEAT BINDER | Specialized, alloy, 29.8mm |
| | |
| --- | --- |
| HANDLEBARS | Specialized Adventure Gear Hover |
| STEM | Specialized Pro SL, alloy, 4-bolt |
| TAPE | Anza canvas tape |
| SADDLE | Anza, hollow Cr-Mo rails, aluminum bumper |
| SEATPOST | Specialized CG-R, FACT carbon, single-bolt, 27.2mm |
* Specifications are subject to change without notice
Geometry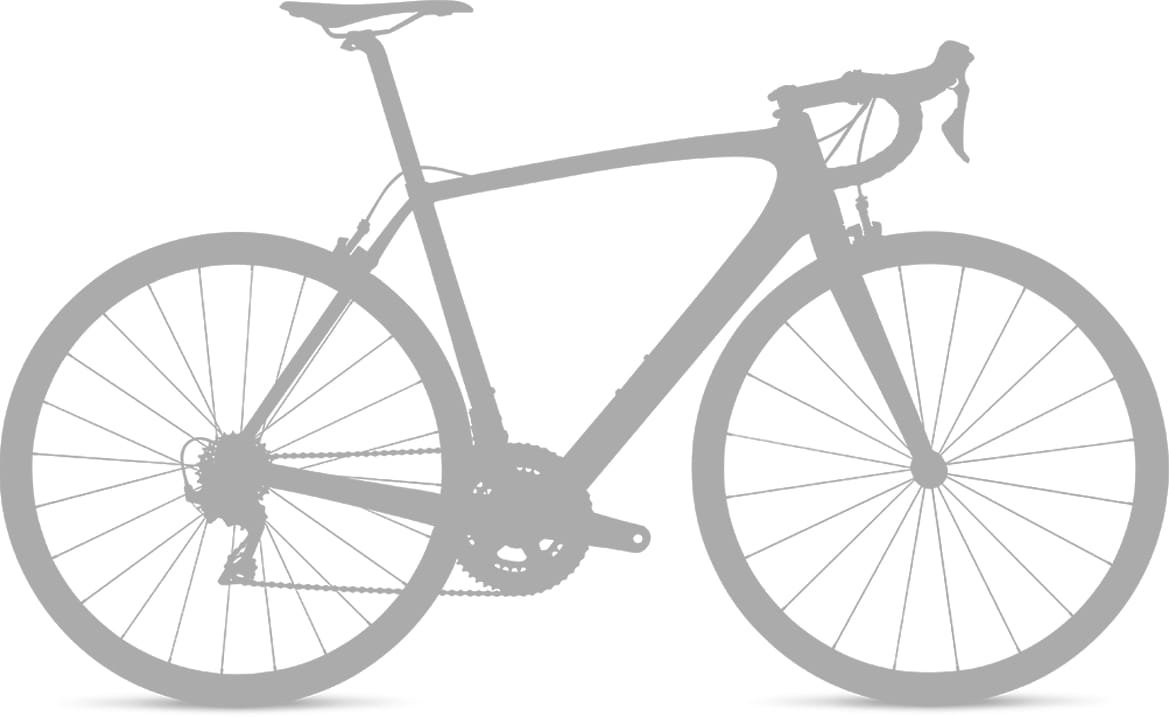 Sequoia - Geometry
| | 50 | 52 | 54 | 56 | 58 | 61 |
| --- | --- | --- | --- | --- | --- | --- |
| Crank Length | N/A | N/A | N/A | N/A | N/A | N/A |
| Stem Length | 80mm | 90mm | 90mm | 100mm | 100mm | 110mm |
| Seatpost Length | 350mm | 400mm | 400mm | 400mm | 400mm | 400mm |
| Saddle Width | 143mm | 143mm | 143mm | 143mm | 143mm | 143mm |
| Handlebar Width | 400mm | 420mm | 440mm | 440mm | 460mm | 460mm |
| Reach | 372.2mm | 380.8mm | 387.8mm | 396.9mm | 405.9mm | 412mm |
| Top Tube Length, Horizontal | 508mm | 522mm | 550mm | 570mm | 587mm | 603mm |
| Stack | 525mm | 546mm | 566mm | 584mm | 604mm | 625mm |
| Wheelbase | 1021mm | 1032mm | 1037mm | 1053mm | 1064mm | 1071mm |
| Chainstay Length | 434.9mm | 434.9mm | 435.1mm | 435.2mm | 435.7mm | 435.7mm |
| Front Center | 595mm | 606mm | 611mm | 626mm | 637mm | 644mm |
| BB Drop | 65mm | 65mm | 66.5mm | 67mm | 70mm | 70mm |
| BB Height | 289mm | 289mm | 292.5mm | 292mm | 294mm | 294mm |
| Seat Tube Angle | 73&deg | 73.3&deg | 73.5&deg | 74&deg | 75.5&deg | 75.5&deg |
| Head Tube Angle | 70&deg | 70.5&deg | 71.5&deg | 71.5&deg | 72&deg | 72.5&deg |
| Seat Tube Length | 440mm | 460mm | 480mm | 500mm | 520mm | 540mm |
| Head Tube Length | 110mm | 130mm | 150mm | 170mm | 190mm | 90mm |
| Bike Standover Height | 736mm | 750mm | 772mm | 791mm | 812mm | 832mm |
| Fork Rake/Offset | 50mm | 50mm | 50mm | 50mm | 50mm | 50mm |
| Fork Length, Full | 400mm | 400mm | 400mm | 400mm | 400mm | 400mm |
| Trail | 61mm | 64mm | 67mm | 67mm | 74mm | 77mm |